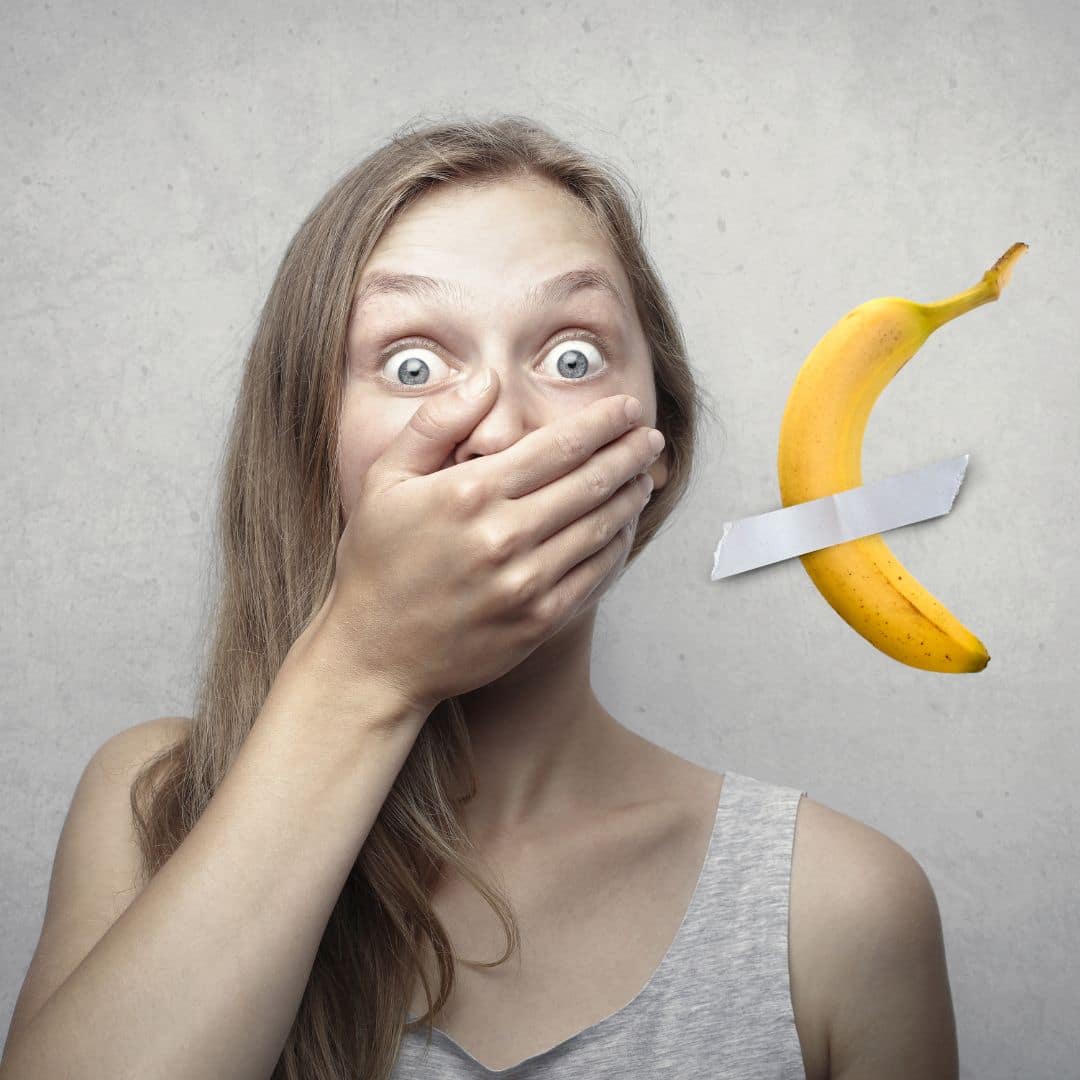 You'll know it when you see it…
A banana duct taped on a wall sold twice for over $100,000 during an art show? Really? What actually sold was the instructions on how to recreate the display in your own space. 
Sometimes, when we think of collecting art, we think of stories like the banana or Sothebys Auctions with sales of multi-million dollar creations but that's not it at all, at least for most of us. 
So, how do you begin collecting art? Our guess is that you already have.
What's hanging on your wall right now? Art comes in many different forms and can be as simple as a travel postcard or family photo. What special pieces of jewelry do you love to wear? What sculptures are sitting on your shelves? They may not have cost you a lot of money, but you have a connection with each of those pieces. 
Here are just a few tips on how to approach collecting:
Pay attention to the gasps and goosebumps.

When you are looking at a large selection of art, what pieces make you pause or even gasp out loud? Whether it's color, composition, subject matter, marks…you are going to see pieces that leap off the screen or wall and the rest will fade into the background. You'll know it when you see it.

What does art mean to you?

Is it representative of an amazing trip, an inspiration for where you are heading or a wonderful reminder of where you've been? Art is such a beautiful way to hold a space for special times.

Artists create art in a variety of sizes and price points that might be perfect for your space and/or budget.

You may not be ready to purchase the 36" tall sculpture yet, but the 6" one could be a great option.

Are you buying art to match your couch or will you be redecorating your space to match your art?

  We've all purchased pieces of art that match the couch. It's when you purchase the furniture to go with the artwork that you know you have a meaningful work of art, one that is going to far outlast everything else in the room.

Are you tempted to purchase for investment reasons?

It's possible that a creation could be a good investment. However, we suggest buying a specific work of art that you truly love. There are no guarantees that it will increase in value. If it does, that's a bonus.

Let the original piece be the star of your collection until it's time for your next purchase.

You can always purchase one amazing original piece and surround it with a fabulous cast of smaller, less expensive works.

Connect with the artists whose work you love.

Follow your favorite artist on social media or subscribe to their newsletters. The time will come when everything's in alignment and one of their amazing creations will be yours!
We are here cheering you on, whether you are stopping by to enjoy the art, meeting the artists, making your first purchase or adding another masterpiece to your collection. We can't wait to see what you discover!
Subscribe for Artburst Updates