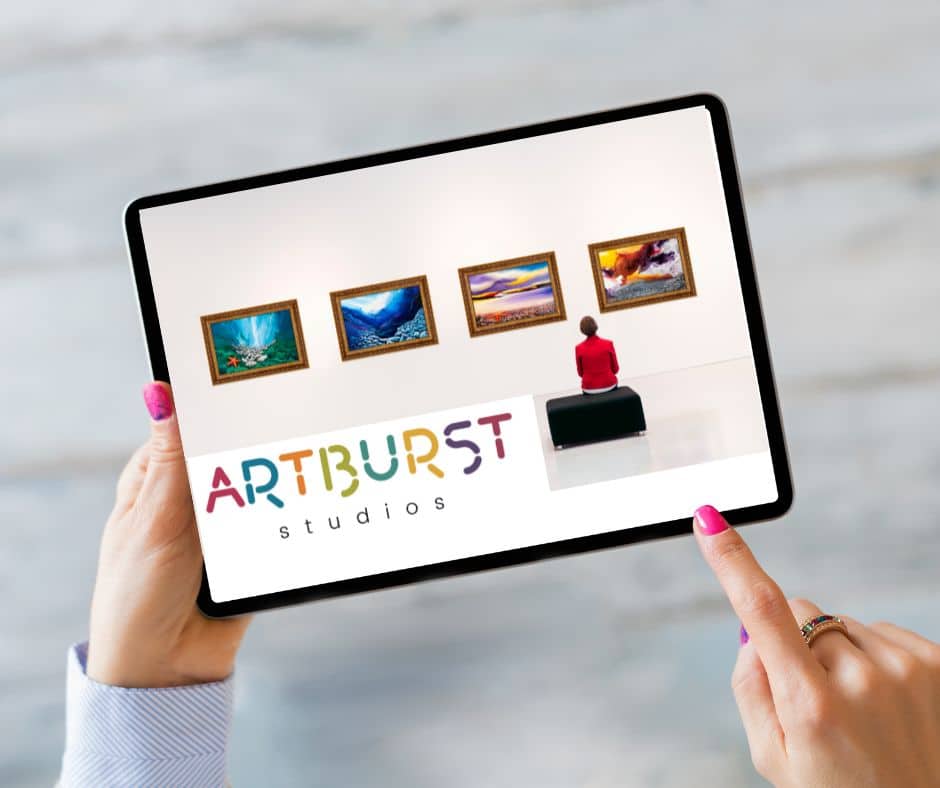 We jumped right into building the Artburst Studios dream.
Honestly, some days it felt like we were slogging through mud. But, at least we were doing it with a great team! Brick by brick, stroke by stroke, line by line…Artburst has come to life in amazing ways.
The list we created early on of highlights and challenges from past art shows has evolved into the framework for what makes Artburst Studios unique and why we are so excited about what comes next. 
Artburst Studios…
Combines fun, amazing art and fabulous customer service on a solid online platform

Creates a space where incredible artists and people who love art connect

Promotes artists and fair pricing

Presents intimate boutique style shows featuring a curated group of diverse artists, styles and mediums

Highlights artists that collectors know and those they'll be excited to meet
 A number of artists have already signed up for the the inaugural show and can't wait to meet you.
In our dreams, we never imagined we'd have the honor of sharing the stage with such a gathering of fabulous creatives. And, even more exciting, we get to share them with you!
Stay tuned…
Subscribe for Artburst Updates