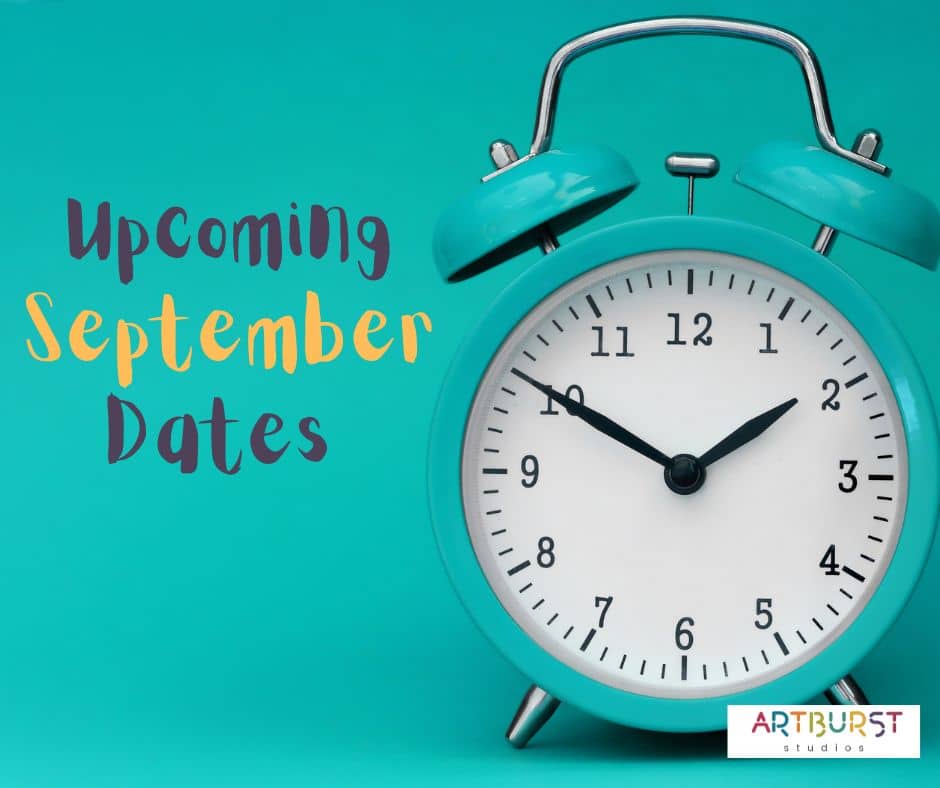 Here are the upcoming dates and deadlines for September.
September 1- Our first Zoom call is scheduled for September 1 from 3:30-4:30pm, Denver time. We hope to see you there! The invitation will be emailed out a few days before the call.
September 15- Please complete the Artist Onboarding process for artists currently scheduled for the February show or within two weeks of completion of your Artist Agreement.
September 30- Every artist can gift Collector+ memberships to five of their top collectors. Start identifying those collectors and we'll soon be announcing the process to make that happen. 
September 30-  Mail 100 pieces of your marketing collateral (postcards, stickers, etc.) for Collector+ gift bags by September 30th. More information is in the Artist FAQs or you can ask questions in the FB Group. Pieces can all be the same, since they'll go in different packages, but we suggest they not be a duplicate of what you are already sending as collector gifts or what you plan to send to collectors purchasing in the February show. Please let Jennifer S. know when you've mailed your package so she can be on the lookout. 
Mail to: Jennifer Steck
15 S. Tamarac Street
Denver, CO 80230
USA
jennifer@artburststudios.com
Subscribe for Artburst Updates